Tips & Tricks For Owning an Electric Chevy
Owning an electric car is the way of the future. With incredibly cheap running and maintenance costs paired to the newest technology, owning an electric vehicle is a no-brainer for most drivers. If you're interested in owning an electric Chevy, contact us at Landers Chevrolet of Norman!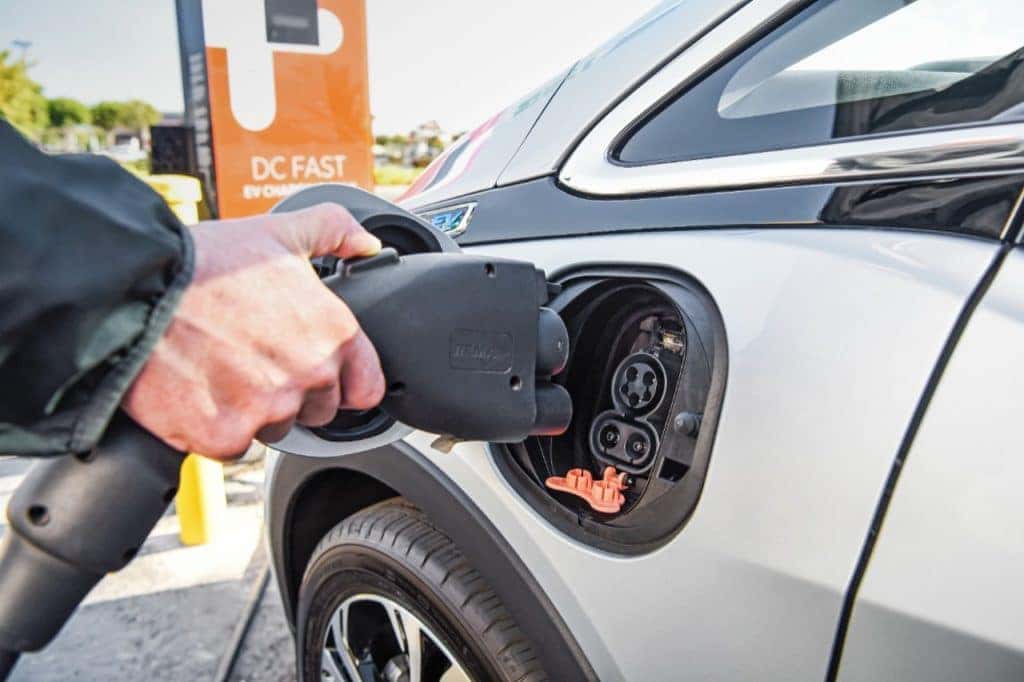 Click here to view our new Chevy Bolt inventory.
At first, it will take a little while to get acclimated to driving an electric vehicle. After all, most drivers never thought they would see mass-produced electric vehicles in their lifetime. Once you have an electric vehicle and live with it, you'll never want to go back to a gas-burning vehicle.
Owning an electric vehicle is cost-effective and easy. Before you purchase an electric vehicle, you want to make sure you have a plan for how to charge it. There are several different types of chargers. Most customers who are homeowners or rent a house will charge the electric Chevy in their garage. You can plug the vehicle into a standard 120-volt wall outlet that will give the vehicle anywhere from 1-5 miles of electric range every hour. This works for drivers who don't commute or drive very short distances. Installing a level-two 240-volt outlet will allow an electric vehicle to charge between 20-40 miles of added range every hour.
If you live in an apartment or shared space, there are several public options available. Many apartments and office buildings have charging stations from Blink or Charge Point that allow you to power up during the day.
If none of those options are available to you, you can DC fast charge and get a full battery in less than an hour. This would be like traveling to a gas station when you need fuel, but it will take slightly longer. The best way to charge an electric vehicle is to be charging when you are doing other activities. You can find all these stations mentioned above with either the Plug Share app on your smartphone or in-car navigation system.
To prolong the life of your battery, it is best to not regularly charge above 80 percent and to not let your battery fall below 10 percent. Using the climate control in the car can affect your range too. The faster you drive, the less efficient the vehicle will be, which means it will decrease your range. When driving in cold temperatures, your battery will use more energy to regulate itself, meaning you can lose some range there as well. If you plan out your route and keep an eye on your consumption, you'll have no cause for range anxiety concerns.
Do you have any more electric Chevy questions? Contact us at Landers Chevrolet of Norman and we'll be happy to help!