Our Valentine's Day Playlist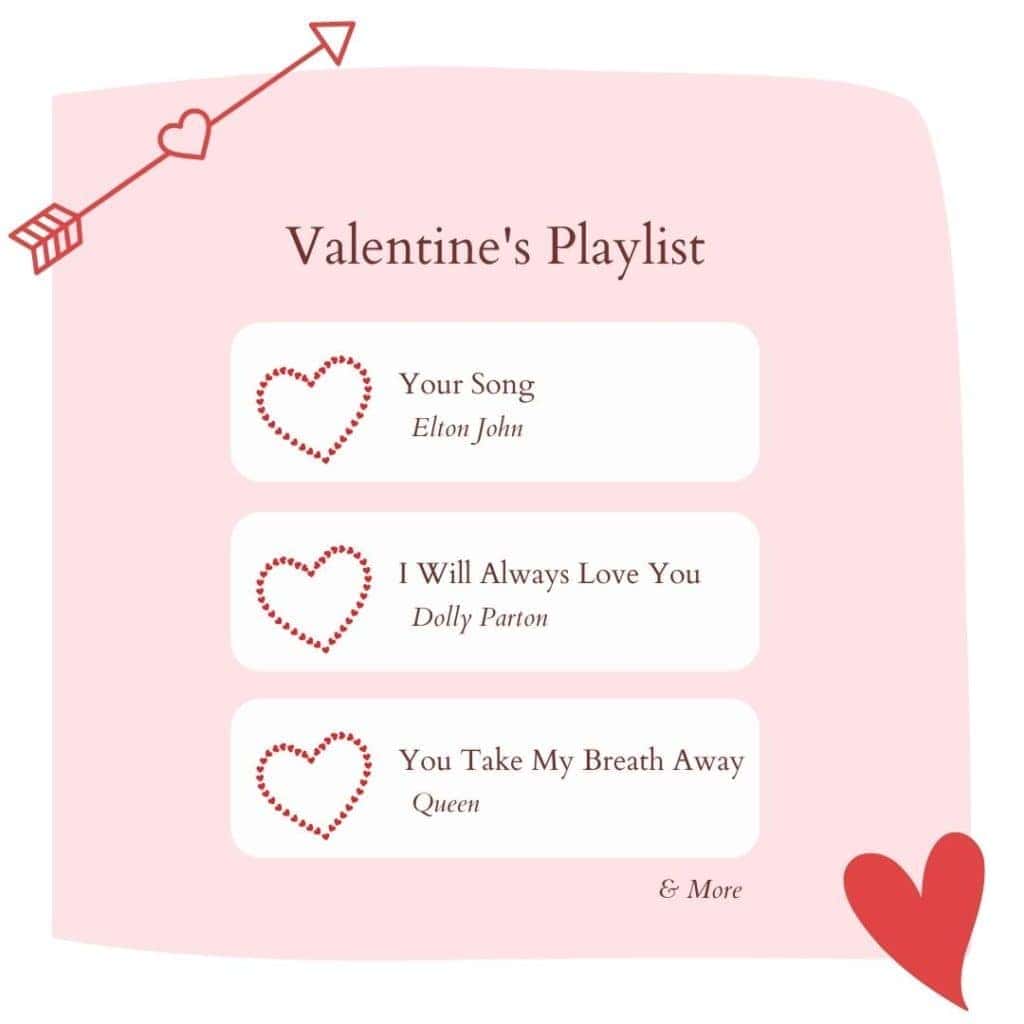 Extend your music taste and be re-introduced to old favorites this Valentine's Day with a playlist we've put together to celebrate. We at Landers Chevrolet of Norman want to share some of our favorite songs about love. Some are about falling in love, some are about more bittersweet moments and some are about how love is to blame.
Here's a playlist preview of some of Landers' favorite love songs.
"Your Song" – Elton John
"And you can tell everybody,
This is your song
It may be quite simple, but now that it's done
I hope you don't mind (X2)
That I put down in the words
How wonderful life is while you're in the world."
"I Will Always Love You" – Dolly Parton
"Bitter-sweet memories
That's all I'm taking with me
Good-bye, please don't cry
'Cause we both know that I'm not
What you need."
"You Take My Breath Away" – Queen
"I could give up all my life for just one kiss
I would surely die
If you dismiss me from your love
You take my breath away."
"Silly Love Songs" – Wings
"You'd think that people would've had enough of silly love songs
I look around me, and I see it isn't so
Some people want to fill the world with silly love songs
And what's wrong with that?
I'd like to know, 'cause here I go again."
These are just a few of our song choices for Valentine's Day! As the lyrics in "Silly Love Songs" says "You'd think that people would've had enough of silly love songs." But they haven't, and so we'll keep listening to our playlist, especially on Valentine's Day.
Check out our full playlist below!
Share the love! Tell us your all-time favorite love song in the comments!
Do any of the songs above have a special meaning to you?