Norman Public Schools' Learning Bus Rolls Into Landers Chevrolet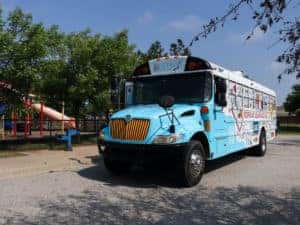 This summer, we're proud to say that we are hosting and sponsoring the Norman Public Schools' Learning Bus. This bus meets kids where they are at in their social, educational, and nutritional journeys as they wait for the next school year to begin. Read more about the bus and its summer schedule below!
Every Monday through Thursday until August 5th, the Learning Bus will stop at various locations for an hour accompanied by the Sodexo food truck, which will have free breakfast and lunch for any students 18 and younger. The learning bus has physical books as well as Wi-Fi so students can download digital books or work on other projects if they don't have internet access at home.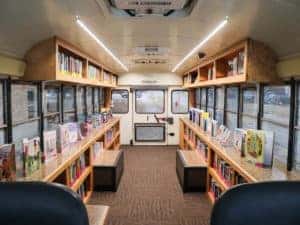 The bus has several different stops throughout the week and will be mobile from 9:15 a.m. to 12:45 p.m. every Monday through Thursday. The bus will be stopping at various locations like schools, community centers, parks, and of course our dealership, Landers Chevrolet of Norman! You can come to our dealership and meet the learning bus on Thursdays from 10:30-11:30 a.m. Click here to view the detailed learning bus schedule.
We are excited to see how this can improve the learning of students and enrich their daily schedules during their summer break away from the classroom. While this Learning Bus is relatively new, we are eager to see how this mobile concept can impact our students in the Norman Public School system. Not only is this program educational, but it's super fun. We're also able to host free food for students and snow cone treats during these hot summer afternoons. Click here to view more information about the summer meal program.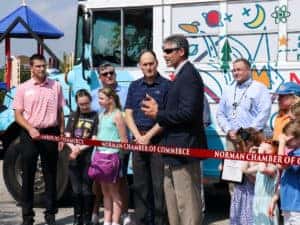 We are thrilled to be a part of this exciting new program! Bring the kiddos and come take part in the learning bus experience from 10:30 to 11:30 a.m. on Thursdays at Landers Chevrolet of Norman, Oklahoma! Click here to get directions to our dealership.