King of the Desert – Chevy Off-Road Concept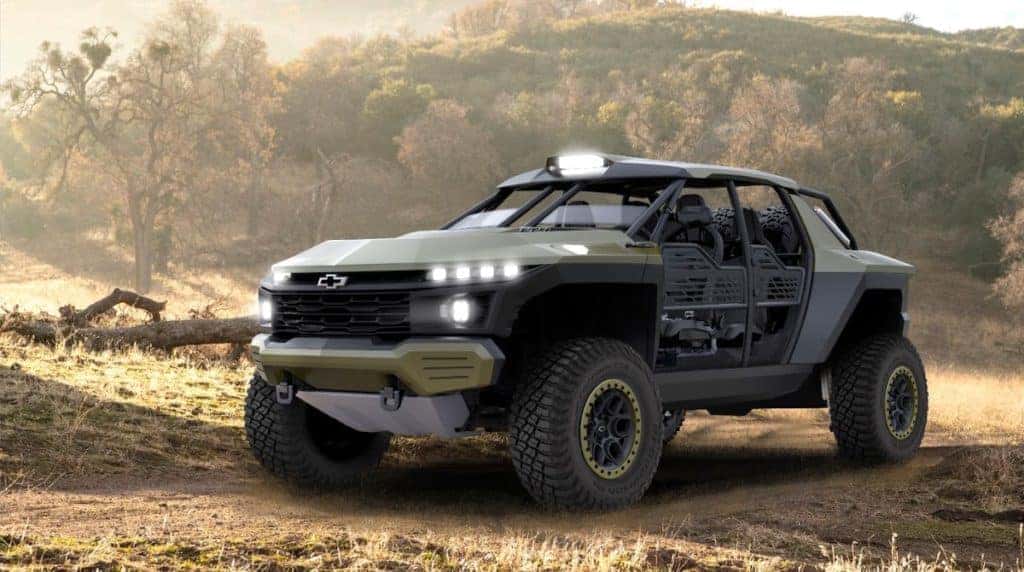 Chevy has created some incredibly capable off-road models. At this year's SEMA show, Chevy showcased its newest Off-Road Concept vehicle. If you're interested in purchasing an off-road-ready Chevrolet in Norman, OK, come see us at Landers Chevrolet of Norman!
Click here to view our new Chevy inventory.
This Off-Road Chevy Concept car was conceived to demonstrate the capability of Chevy trucks and Chevrolet Performance components. The Chevy Off-Road Concept is a four-passenger off-roader that's based on a modified Silverado chassis. It wears a customized pickup body and is powered by a Chevrolet Performance LT4 650-horsepower supercharged crate engine.
The Off-Road Concept was designed to dominate the desert with capabilities, control, and performance. Chevy wanted to show off its off-the-shelf performance enhancements that ultimately are available for any production Chevy vehicle. While there are plenty of aftermarket options for your Chevy, the genuine performance parts have the best warranty and design of any upgrades on the market.
The engineers started with a chassis from a short-bed Silverado. The frame was shortened and a custom-designed, 4130 chromoly tubular safety structure was integrated while the modified chassis was wrapped with a custom, lightweight body. A custom-built long-travel suspension was added to make the vehicle handle the terrain like a true off-road buggy.
Inside, the customized cab has a minimalist, functional design that features four Recaro performance racing seats with four-point harnesses. It also has a pair of seven-inch LCD screens that monitor vehicle functions and performance data, including pitch and roll during off-road driving scenarios.
The high-speed powered buggy has a supercharged V8 that is rated at 650 horsepower. This is paired with a 10-speed automatic transmission. Even with 37-inch tall tires, 20-inch beadlock wheels, and the Chevrolet Performance Big Brake Upgrade System, this off-roader can show you some real speed.
While this concept is not yet available, you can contact us at Landers Chevrolet of Norman for our currently available off-road vehicles.