All-New All-Electric Chevrolet Silverado
Once 2023 hits, you best believe the 2024 Chevrolet Silverado EV is all we're going to be talking about. Even now, a full year before its release and days after its introduction, we at Landers Chevrolet of Norman can't get enough of this all-new all-electric truck. Here are some of our favorite new facts to look forward to when the 2023 Chevy Silverado EV arrives.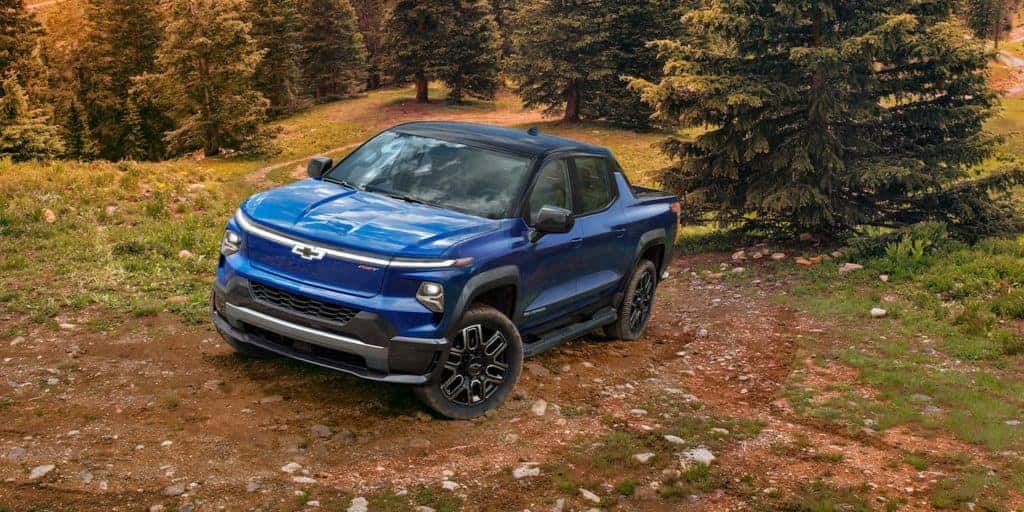 The Silverado's battery is an Ultium Platform battery that will provide the all-electric truck with up to 664 horsepower and 780 lb.-ft. of torque. The battery is a platform, sitting under the cabin and between the wheels. This leaves under the hood completely empty, with plenty of room to add more cargo if needed. 
Speaking of cargo, the 2024 Chevy Silverado EV is set to tow up to 10,000 pounds, and that's just the start. Future electric Silverados are planned to be able to tow up to 20,000 pounds. The truck bed is one inch short of six feet, but with the Multi-Flex tailgate and the ability to fold the rear seats down in a 60/40 split, the Silverado EV can hold objects up to 10 feet in length in the truck bed. 
The cabin interior can be brightened with a panoramic fixed-glass roof. The 17-inch touchscreen display is situated in the middle of the console, tilted towards to driver for easier access. The roomy cabin gives even those in the rear seats plenty of leg and headroom. The electric truck is flexible on what the roomy cabin can hold, passenger or cargo-wise.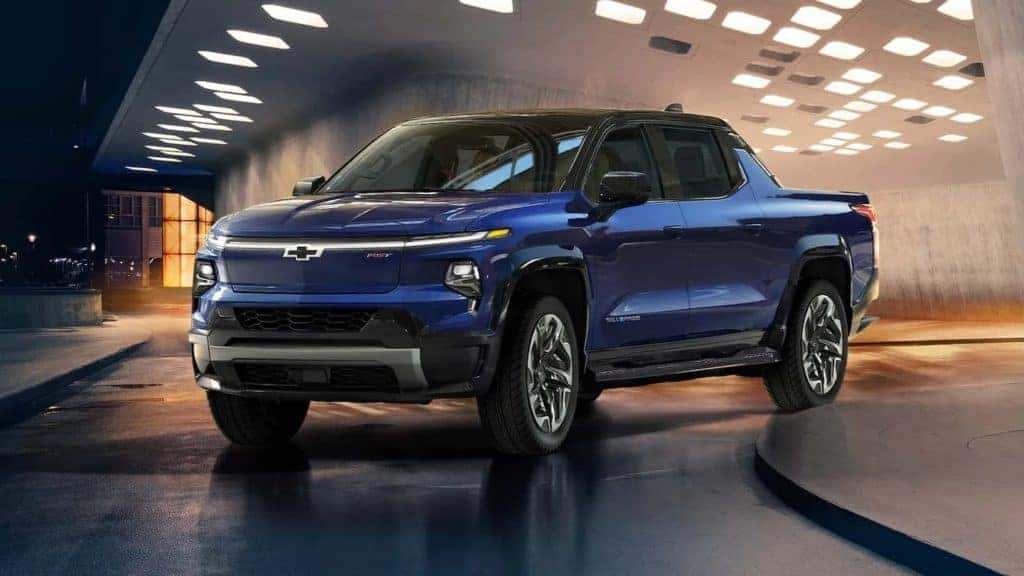 We at Landers Chevrolet of Norman have high expectations for the 2024 All-Electric Chevrolet Silverado! We doubt it'll disappoint. This is just the beginning of what to expect from the electric Silverado. Find more information about the 2024 Chevrolet Silverado EV. 
Tell us your favorite aspect of the new all-electric Chevrolet Silverado in the comments!