Classroom Heroes Begins for Fall 2021!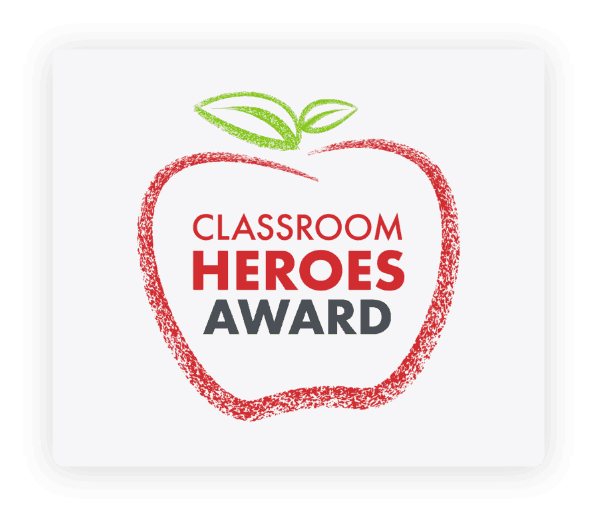 Teachers are a group of warriors unlike any other. Despite the pandemic and unprecedented setbacks, teachers have risen above to provide the best education they can offer for our future generations. We want to recognize the wonderful work provided by our local educators. To continue honoring the dedication of teachers in Oklahoma, we at Landers Auto Group are holding the Oklahoma Classroom Heroes contest for a third consecutive semester.
You can nominate your favorite teacher to the contest in hopes they will come out victorious. The contest works by the public nominating their favorite teachers. You can click here to nominate your Classroom Hero. There are three monthly nomination contests for you to participate in. Nominations begin at the beginning of September, October, and November and end on the 21st of each of those months. At the end of the nomination period, our panel – comprised of representatives from Landers, our advertising agencies, and local media sponsor SportsTalk Radio – will choose the winner. The winner of the monthly contest will receive a gift basket and share $500 with their school.
In December, the public gets to vote on which of the three monthly winners will be the grand prize winner, our Fall 2021 Semester Hero. The semester winner will receive an engraved trophy and an additional $2,500 to share with their school. You can visit OKClassroomHeroes.com to learn more about the contest and how to submit your nominations. Below are the dates for this semester's contest.
September 1-21 – Nomination period
September 22-30 – Panel chooses winner from the nominations
October 1 – Announce September winner on social media and beginning of October nomination period
October 1-21 – Nomination period
October 22-29 – Panel chooses winner from the nominations
November 1 – Announce October winner on social media and beginning of November nomination period
November 1-21 – Nomination period
November 22-30 – Panel chooses winner from the nominations
December 1 – Announce November winners on social media and beginning of December voting period
December 1-15 – Voting period for Semester Hero grand prize winner
December 17 – Announce Semester Hero on social media