Chevy Truck Month: OU Spring Tailgates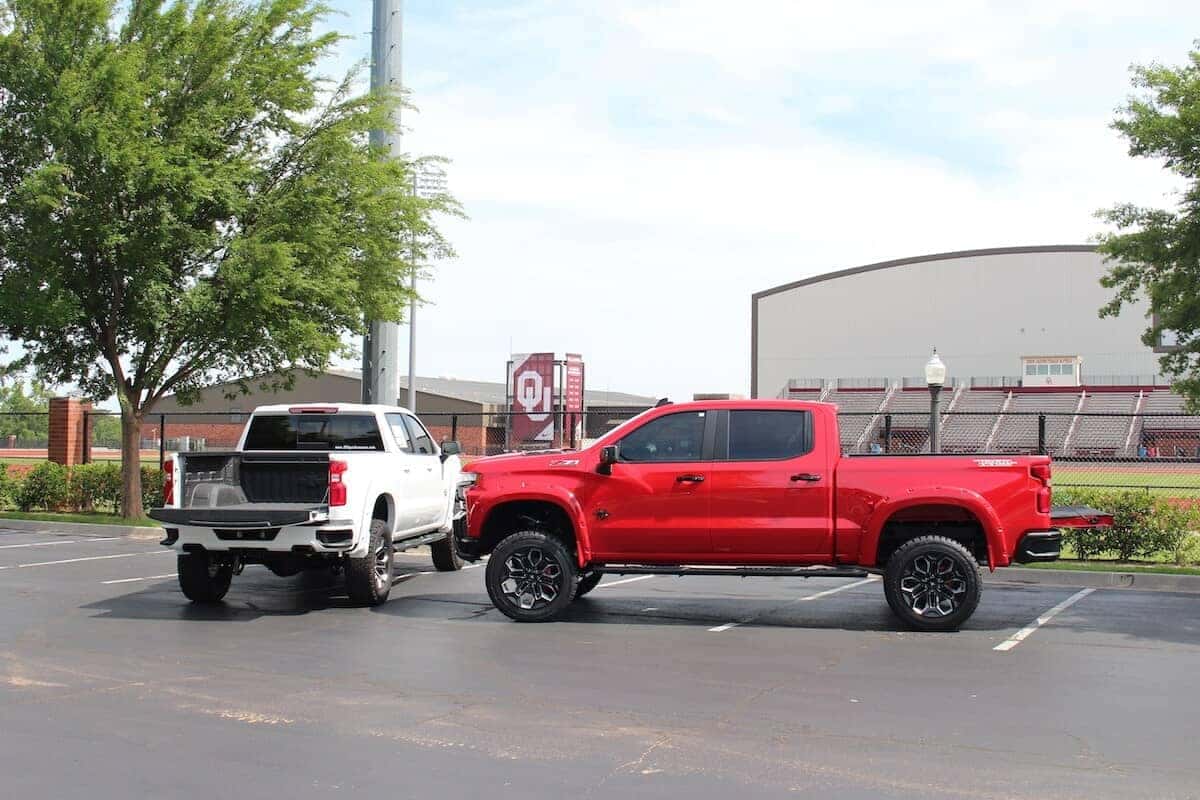 It's Chevy Truck Month! This glorious time of year means you can get your favorite Silverado 1500, Silverado Heavy Duty, and Colorado models at incredible prices. With Truck Month being in March, we have a lot to look forward to with the nice weather! Our Sooners are preparing for warm-weather sports and we are excited to watch them! At Landers Chevrolet of Norman, Oklahoma, we have a variety of trucks in our inventory that will suit your needs.
Click here to view our new inventory of Chevy trucks.
Chevy trucks are perfect for tailgating. The 2020 Silverado features the Durabed, which is the most functional bed of any pickup. You can't tailgate at a sporting event the right way without a truck tailgate! The Durabed has more standard cargo bed volume than any other truck. Pair that with 12 standard tie-downs and you have yourself the perfect companion for those winning days! There is an available industry-first power-up/power-down tailgate making this one of the most innovative trucks on the market!
There are several spring sports that you can take your new Chevy truck to and tailgate! Our OU Sooners have the following sports on their spring schedule:
Men's Golf
Women's Golf
Track and Field
Rowing
Softball
Baseball
Soccer
Men's Gymnastics
Women's Gymnastics
Men's Tennis
Women's Tennis
If you want to tailgate other sports rather than just OU festivities, you can hold tailgates for NASCAR races and even your favorite primetime TV shows. Once you have a Chevy truck, the possibilities are endless! Chevy Truck Month is one of the best times to purchase a new 2020 Silverado 1500, Silverado Heavy Duty, or Colorado. At Landers Chevrolet of Norman, Oklahoma, we've got amazing rebates, discounts and financing offers to put the truck of your dreams into your driveway!