Chevrolet & Guy Fieri Create Apple Pie Hot Dog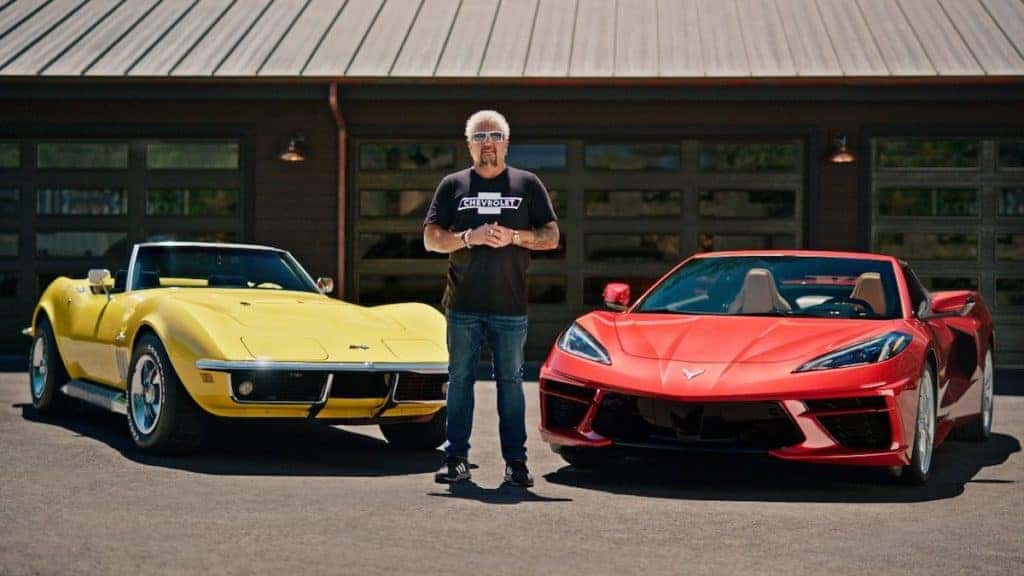 Ok, we get it. The Apple Pie Hot Dog sounds incredibly weird. But, there are so many other weird combinations of food that we may have never thought to try until it was shown to us. Whether it's bacon ice cream or hot Cheeto dusted cookies, there is a little bit of exploration in the foodie in all of us.
If you've ever thrown on the Food Network when you're channel surfing on the television, you'll be familiar with Guy Fieri's Diners, Drive-Ins, and Dives show. In the intro of the show, you'll see Guy behind the wheel of his ultra-cool classic Chevrolet Camaro. Guy's love for Chevy runs deep so it only makes sense to collaborate with Chevy on the next American cuisine fusion, the Apple Pie Hot Dog.
Click below to watch the video where Guy crafts the Apple Pie Hot Dog.
In this video, you'll see that this is such an easy recipe to craft. Whether you're a home chef who is trying to impress at the next barbecue or a mom looking to spice up your kids' lunches, anyone can tackle the Apple Pie Hot Dog at home.
You'll need to start with pie crust. Guy doesn't even suggest using homemade crust so go to the store and get some pre-made crust! After the crust is laid out, spread some bacon jam and apple pie filling before placing down your hot dog. He then brushes the edges with egg wash. This allows the top pie crust to be stretched over the ingredients and then crimped together to make sure all the goodness stays inside the heavenly little pocket. Then, sprinkle raw sugar and pie spice on top before you place it in the oven at 350 degrees for 18-20 minutes. The final step is to drizzle on some homemade apple mustard to finish off this delectable masterpiece.
There you have it! Go try the Apple Pie Hot Dog and let us know what you think!