In the Works: Blazer EV & Equinox EV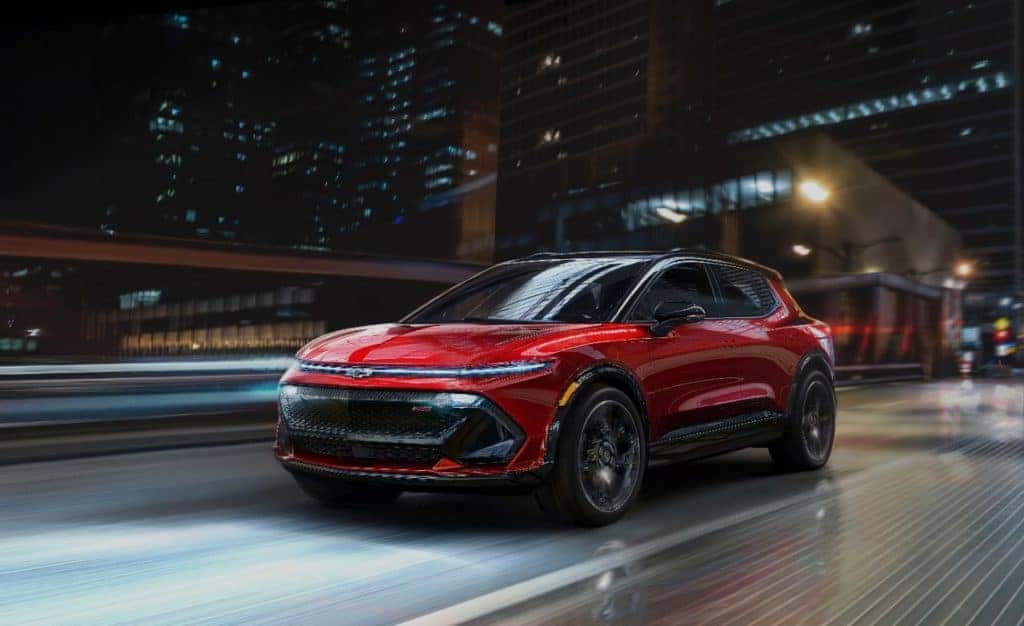 The Chevrolet Blazer and Equinox EVs are in the works! With General Motors (GM) looking for an all-electric future and at least 30 new electric vehicles by 2025, Chevrolet is pulling out all the stops to create two new EVs. We at Landers Chevrolet of Norman, Oklahoma wanted to give the Blazer EV and Equinox EV the spotlight. We always look forward to new electric Chevy vehicles, and until the full reveal is announced, let's talk about what we know so far. 
Or we can talk about the 2024 All-Electric Chevy Silverado. 
The Chevy Blazer is a beautiful mid-sized SUV. With only snippets of information available on the new EVs, the Blazer EV is being kept even more under wraps than the Equinox is. We know more information is coming soon and that GM is leaning hard on creating more vehicles that rest on the Ultium Platform. With the Ultium symbol of three blue lines replacing the "E" in Blazer on their website, it's safe to assume that the Blazer EV will run on the battery design that the 2024 Chevrolet Silverado EV will use.
Through more information and pictures have been released, the Chevy Equinox EV is still missing quite a few important details. We know that the RS trim will be released first in fall 2023 with more trims following at a later date. The starting price will be around $30,000, and we know for sure that the Ultium battery will be in use for the first-ever All-Electric Equinox. 
Current Chevy Blazer Inventory
Current Chevy Equinox Inventory
Chevy is taking big steps to move towards an all-electric lineup by enhancing beloved car models to be even more stunning and efficient. The All-Electric Chevrolet Blazer is also set to be available in spring 2023. We won't know the exact dates of further reveals until later, but we at Landers Chevy will be keeping an eye open. Keep watch on our social media to know what we know, when we know it. 
How are we feeling about the first-ever Chevy Blazer EV and Equinox EV? Let's talk about it in the comments!