Best Chevy For An OU Graduate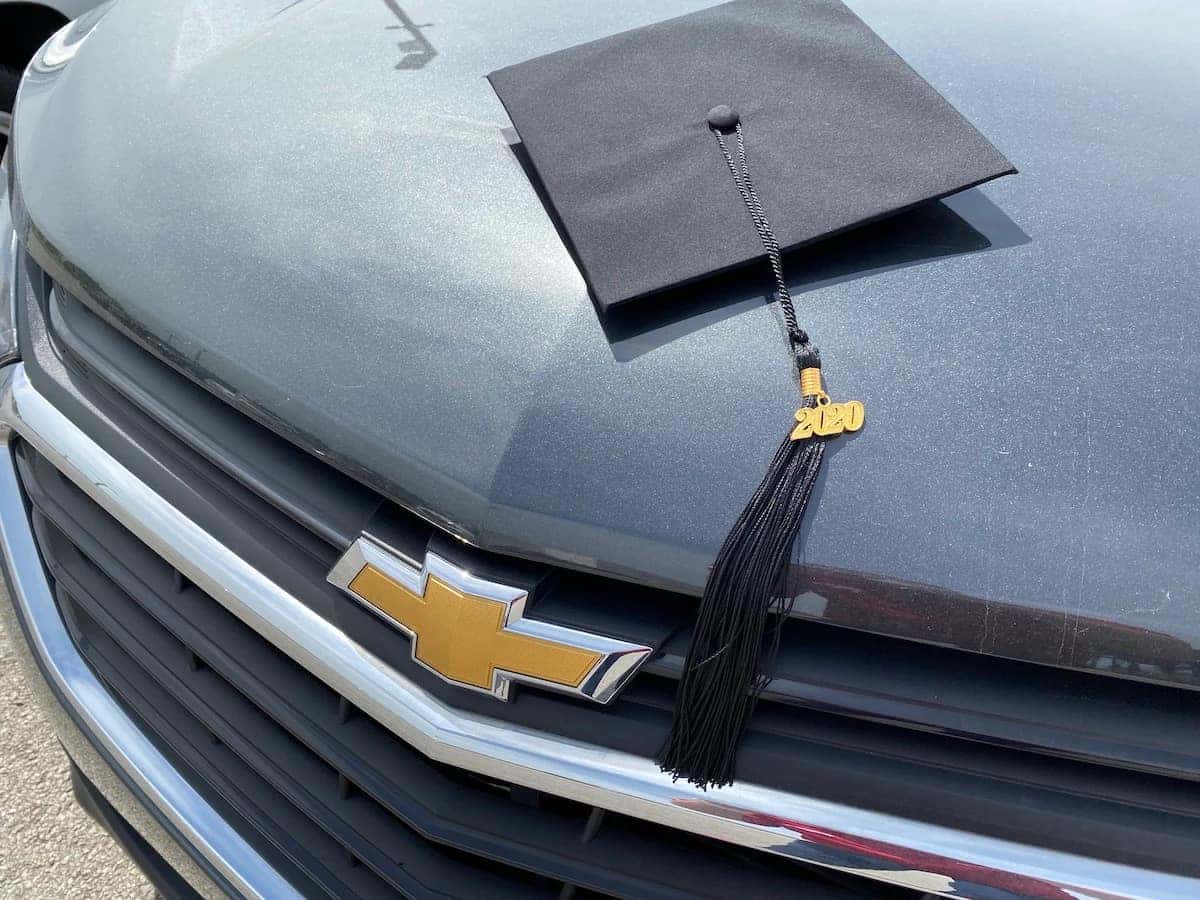 Congrats, grad! You did it! All these years of hard work have finally paid off and you're a graduate of the esteemed University of Oklahoma! Boomer Sooner! It's time to start your career, go off into the world and do great things! What better way to get there than in a new Chevy! We have incredible incentive programs available to recent college grads to dramatically decrease the cost of a reliable, stylish, and tech-filled new car.
First you must start by determining what vehicle would fit your needs. The program applies to most new Chevy models. Whether you choose an efficient car, versatile SUV, or hardworking truck, a new Chevy will be able to help you conquer the next steps in your life.
Our recommendation for a college grad is the 2021 Chevy Trailblazer. This all-new compact SUV gets over 30 mpg and starts at under $20,000 before any discounts! The new Trailblazer comes with everything you need and more: a sweet design with an optional two-tone roof, advanced safety and technology features, all-wheel-drive, and it's even easy to park!
If you need a vehicle to work as hard as you do, consider the 2020 Chevrolet Colorado! This mid size truck is easy to drive on crowded streets but gives you a commanding view of the road when you're out on the highway. The interior is modern and durable with available Apple CarPlay, Android Auto, and the latest driver safety features. In its most efficient form, the Colorado can get over 30 mpg highway! The best part is: the Colorado starts at under $22,000 before discounts!
The GM College Discount allows current college or graduate students, or those who have graduated from a two or four-year college within the past two years, the ability to purchase or lease eligible, new 2020 and 2019 Chevrolet, Buick and GMC vehicles at a special discounted price below MSRP. Plus, you can combine the discount with most current offers to save even more. When you build a vehicle to your exact specifications on the site, you can view MSRP and the GM College Discount price — simply follow the prompts.
Contact us at Landers Chevrolet of Norman, Oklahoma if you have any additional questions regarding our college grad rebate program. Congratulations again to our 2020 graduates. You are all rockstars!