2023 Corvette Z06 sold for $3.6 Million For Operation Homefront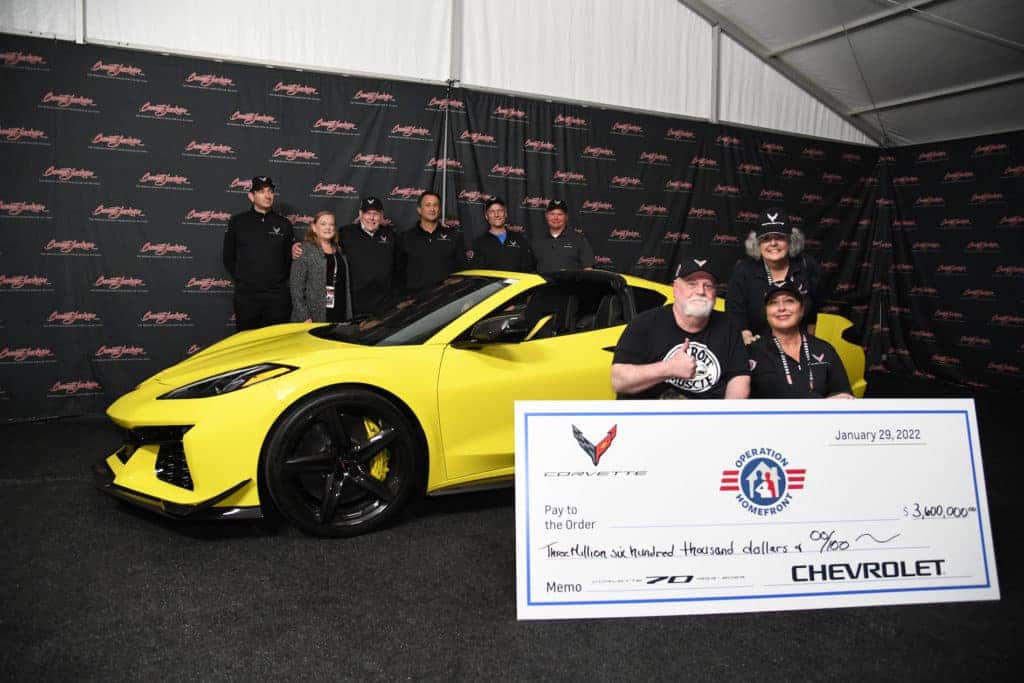 We at Landers Chevrolet of Norman, Oklahoma have to admit the 2023 Corvette Z06 is one striking, eye-catching ride. We're even more excited for the new Corvette to start hitting the streets because 2023 is Corvette's 70th anniversary! Check out the 2023 Chevy Corvette Z06 70th Anniversary Edition! To celebrate the special edition, the first 2023 Corvette was sold at Barrett-Jackson Scottsdale Auction at the end of January 2022. The 2023 Chevrolet Corvette Z06 70th Anniversary Edition was sold for $3.6 million, and each cent went to Operation Homefront. That's a record breaker! The second closest record of a charity vehicle donated by a manufacturer at Barrett-Jackson was the first 2020 Chevy Corvette Stingray. The 2020 Stingray sold for $600,000. 
Operation Homefront is a nonprofit organization that was created to support military families.
"Build strong, stable, and secure military families so they can thrive in the communities that they've worked so hard to protect," is what Operation Homefront's mission statement is. For roughly the last 20 years, the organization has offered short-term financial assistance, long-term stability like mortgage-free homes, and recurring family support to thousands of families in the U.S. 
The winning bid, with the entire three-plus million dollars donated to Operation Homefront, was Rick Hendrick. Hendrick is the chairman and CEO of Hendrick Automotive Group and the owner of Hendrick Motorsports. 
Don't worry! The 2023 Corvette Z06 will not be sold at three million dollars at Landers Chevy. You can see the Corvettes on our lot for a better price range to expect. Actual pricing and additional information on the 2023 Chevy Corvette are set to be released in March 2022. As soon as we know more information, we'll let you know! 
Let us know your thoughts in the comments!