2023 Corvette Z06 Revealed
The all-new C8 Corvette is one heck of a performance monster. When Chevrolet unveils a new Corvette, they always do so with the "base" Stingray model leaving lots of room for future performance variants. This was seen with the introduction of the C6 Corvette which debuted in 2005 while the C6 Z06 followed in 2006. The same trend was apparent with the C7 Corvette generation. This modern and futuristic styled Corvette Stingray debuted in 2014 while the Z06 came in 2015. When Chevy gave us the 2020 C8 Corvette, despite the already impressive performance, we knew that a Z06 was shortly coming after. Enduring the chip shortage and other supply chain constraints, the C8 Z06 is coming to us as a 2023 model year vehicle.
If you're looking to get your hands on the C8 Z06, we'll be glad to add you to our ordering list at Landers Chevrolet of Norman, Oklahoma – one of the top Corvette dealerships in the midwest!
The Z06 is the newest member of the C8 Corvette family and it looks familiar, yet more muscular. The body is 3.6-inches wider, has special aerodynamics, unique fascias, and the ability to fit 345-series rear tires. The rear spoiler is reconfigurable for high-speed performance and cornering capabilities. Standard 20-inch wheels on the front and 21-inch wheels on the rear are the largest wheels ever available on a production Corvette. Carbon fiber wheels are an available option that delivers a 41-pound weight reduction. The suspension has specific track tuning, Magnetic Ride Control 4.0, larger front Brembo brakes, and a shorter final drive ratio makes this the perfect Corvette to take to the race track.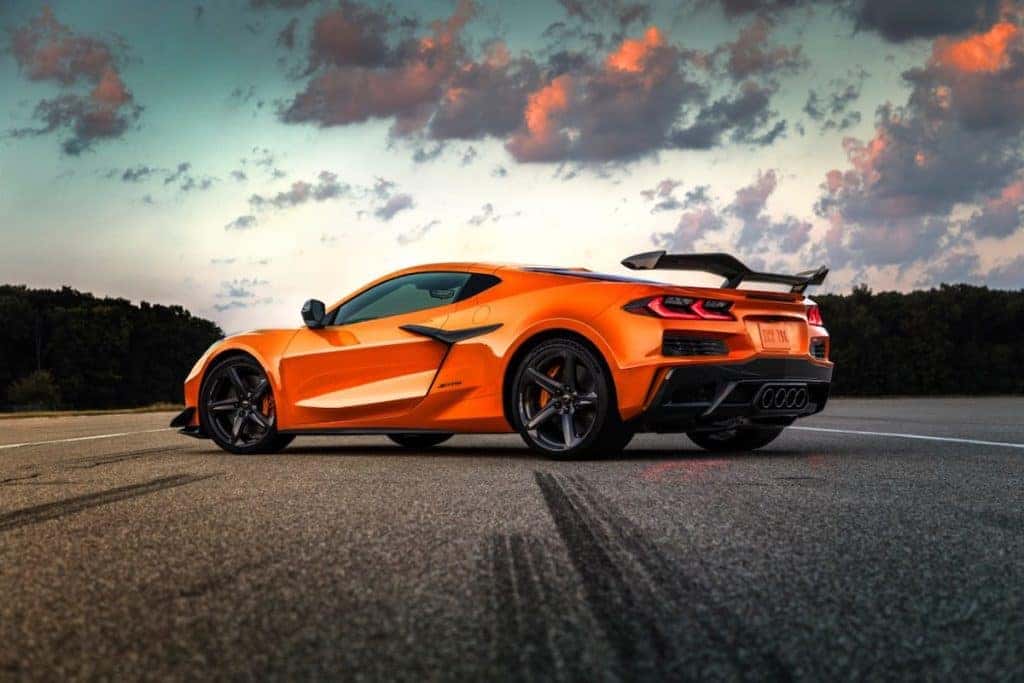 The star of the show when it comes to the 2023 Corvette Z06 is the all-new 5.5-liter LT6 V8. This is a naturally-aspirated flat plane crack V8 producing 670 horsepower and 460 lb.-ft. of torque. This engine is a screamer and will rev out to 8,600 RPMs. Corvette engineers specifically tuned the exhaust note to create the perfect tone to come out of the center-mounted quad tips. The exhaust tips are engineered to push the best exhaust noises back towards the cabin so you can hear this marvelous engine roar.
This is going to be one incredible machine. In order to be one of the first to purchase a new 2023 Corvette Z06 in Norman, Oklahoma, come see us at Landers Chevrolet!