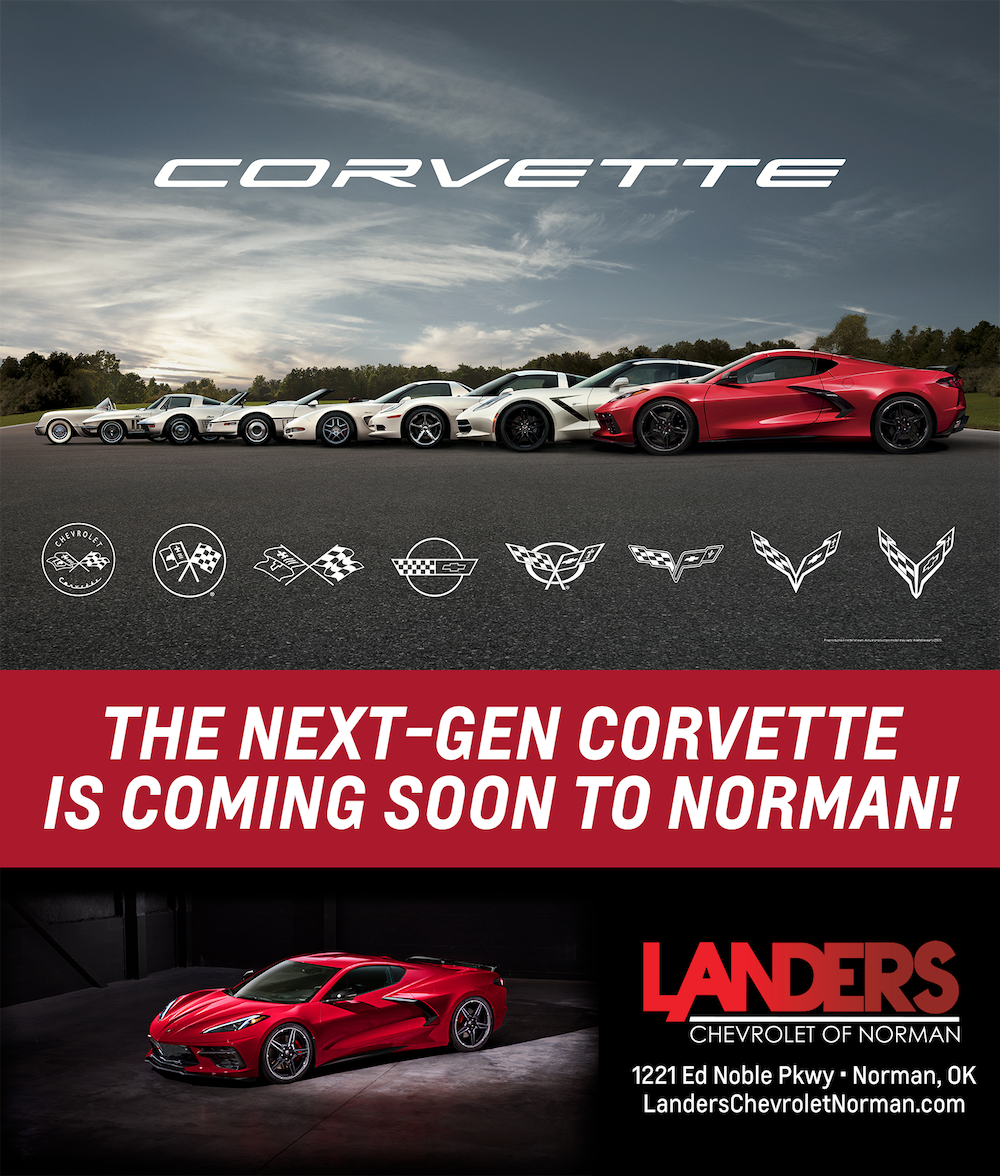 The all-new mid-engine 2020 Corvette has been unveiled! Availability begins in early 2020, but you can reserve yours today! The allotment has been announced and as one of the top Corvette dealers in the US, Landers Chevrolet of Norman will receive twice as many 2020 Corvettes as all of the other Chevrolet dealers in Oklahoma, combined!
If you are interested in getting on the pre-order purchase list with Landers Chevrolet, please fill out the form below and one of our managers will be in touch to begin the process. Here's what to expect:
Step 1: Get on the C8 purchase list.
We will take a $1,000 deposit, which secures your placement on our C8 Corvette purchase list.
Step 2: GM will announce the price.
After General Motors publishes pricing information, we will offer you a buyers order for the vehicle that you can configure with the color and options you would like. At that time, it will be your choice to 1) have your $1,000 deposit refunded, or 2) continue on and sign the buyers order. At this point, the deposit will no longer be refundable.
The total vehicle price does not include state or local taxes or titling and registration fees and charges. Deposits are non-transferrable. All sales are to ultimate consumers only for use in the USA; qualifications exist. See Landers Chevrolet of Norman for full details. Landers Chevrolet of Norman reserves the right to discontinue this offer without notice.
Make an Inquiry