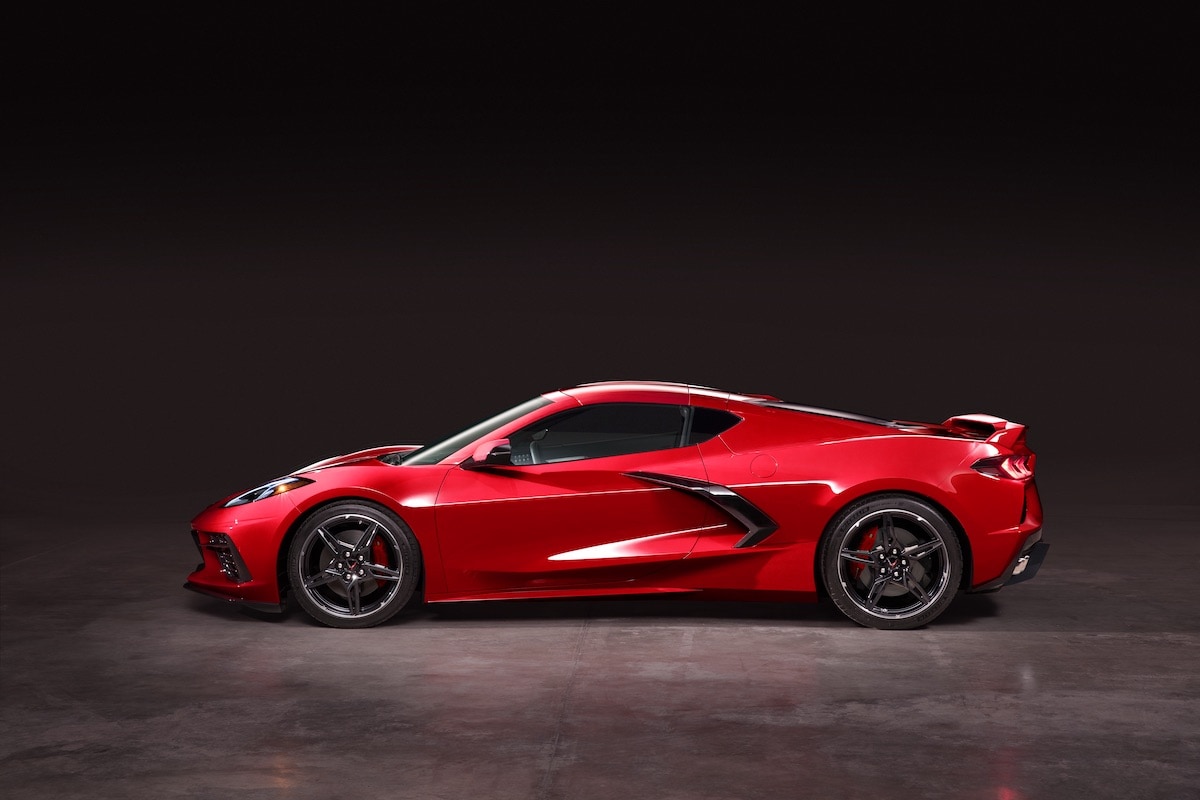 ?
We can't wait for the all-new mid-engine Corvette! The C8 model is sure to fly off our showroom, and with all the technology packed into this beautiful exterior, we won't have any trouble putting you in the driver's seat of one of these bad boys at Landers Chevrolet of Norman, Oklahoma!
The all-new Corvette is one of the most important Chevy models in recent history. The components of the Corvette are the same as in previous years: big V8, excellent handling, and a (relatively) bargain price. But with one major difference is a mid-engine architecture, which is causing pretty much all the buzz in the Corvette world. The new Corvette can go 0-60 under three seconds, and did we mention that the new Corvette starts under $60,000? As you can see, this vehicle accomplishes so much and doesn't ask for much in return. No longer is such performance reserved for high-priced exotic cars.
One of the coolest new features found on the Corvette is over-the-air updates. This allows your current vehicle to get better over time. Before, if a new vehicle feature came out, the current model becomes obsolete and you had to buy the latest model to obtain those features. Well not anymore! GM is debuting over-the-air updates on the new Corvette and the Cadillac CT5. This allows your car to gain features and improvements over time and doesn't make the value of the current model drop as quickly when a newer model comes out. GM says this feature could be seen on their global line up as soon as 2023.
So you're asking yourself, "how can I get my hands on one of these performance bargains?" GM says they're all sold out, but we have several allocations left available for vehicle deliveries in 2020. Trust us, the new C8 Corvette is worth the wait. Landers Chevrolet of Norman, Oklahoma is the best place to buy the new mid-engine Corvette. We are guaranteed more allocations than any other dealership in Oklahoma and we are going to start customer deliveries soon!
Contact us for more information
or
head over to our Corvette Center to reserve yours now
!