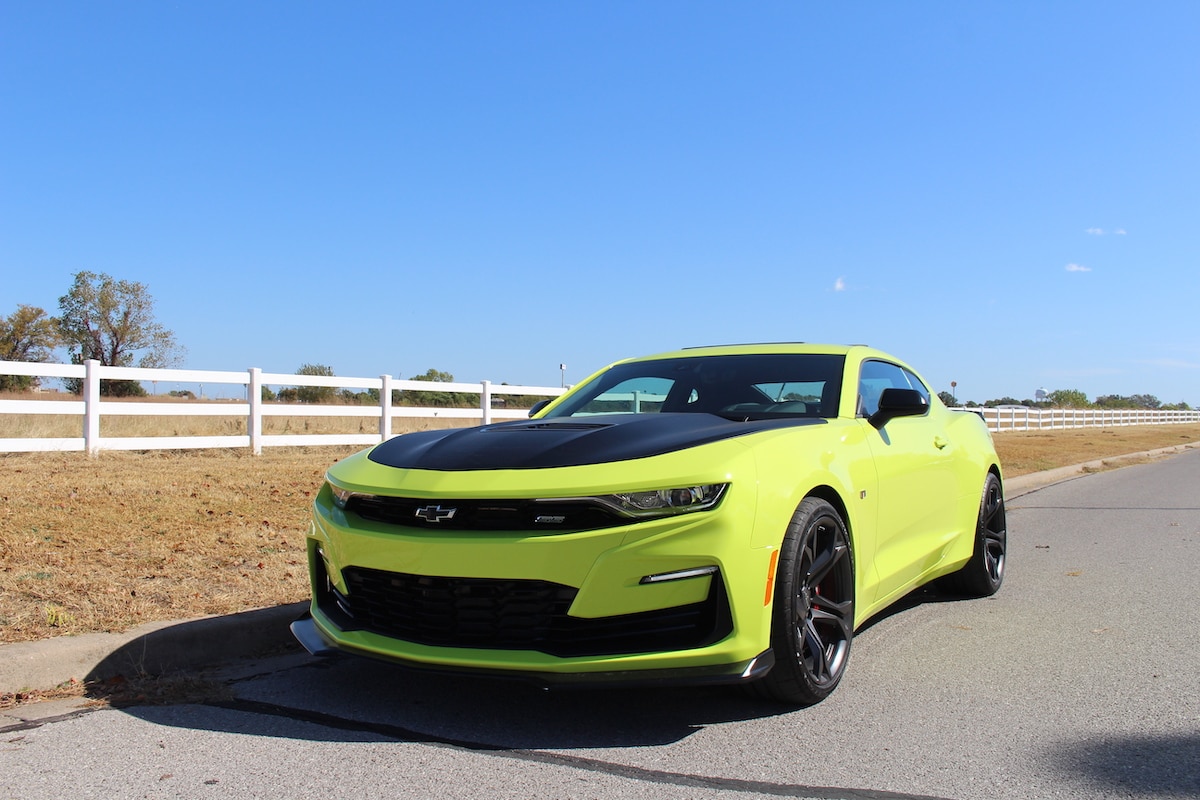 ​
The Chevrolet Camaro made its return in 2010 highlighted by the popular Bumblebee character in the movie Transformers. It's been a decade since the retro-modern Camaro was brought back to the market so let's take a look at some things that have been changed and improved over the last 10 years. Landers Chevrolet of Norman, Oklahoma has all the newest Camaro models in stock!
Trims Then:
The 2010 Chevrolet Camaro came in three trim levels: LS, LT, and SS.
Trims Now:
The 2020 Chevrolet Camaro comes in LS, LT, LT1, SS, and ZL1.
---
Engines Then:
There was a 3.6-liter V6 engine that produced 304 horsepower. The SS included the upgraded 6.2-liter V8 engine with up to 426 horsepower.
Engines Now:
There are four engines available for the 2020 Chevy Camaro. The entry-level engine is a 2.0-liter turbo with 275 horsepower and 295-lb.ft. of torque. This engine gets over 30 mpg on the highway and is more punchy thanks to the turbocharged torque than the base engine in 2010. The next engine is a 3.6-liter V6 with 335 horsepower and 284-lb.ft. of torque. The SS includes a 6.2-liter V8 that has 455 horsepower and 455-lb.ft. of torque. The most powerful engine is the supercharged 6.2-liter V8 engine found on the ZL1 trim. This engine packs 650 horsepower and 650-lb.ft. of torque. If you choose the automatic transmission, you can have up to 10 gears! The 2010 model could only be had with six.
---
Features Then:
The 2010 Chevy Camaro had a very futuristic interior. Because of this, Chevy couldn't fit much technology into the new Camaro. There was no option for a touchscreen or rear camera. There were high-tech features for the time such as OnStar Connectivity Services and a heads-up display to show driver information on the windshield.
Features Now:
The 2020 Camaro is packed full of features. The 2020 still comes with Onstar and the heads-up display but comes with a touchscreen with Apple CarPlay and Android Auto. There is a backup camera view shown on the screen and there is even a rearview mirror camera that shows what's behind you in case there is anything blocking the mirror view. High-tech safety features include blind-spot monitoring, rear cross, traffic alert, forward collision alert, rear park assist, and more!
The Chevrolet Camaro has definitely improved over the last 10 years but the 2010 Camaro will go down in history as the resurrection of one of the best muscle cars ever produced. No matter which Camaro you're interested in, we have all the options available at Landers Chevrolet of Norman, Oklahoma!