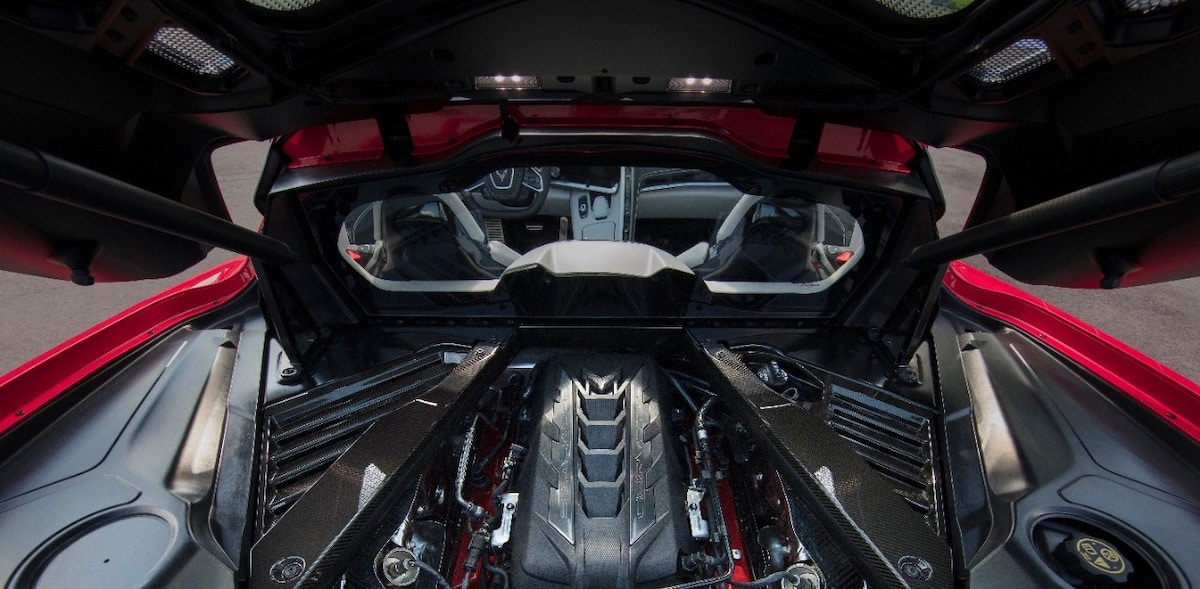 ​
The 2020 Chevrolet Corvette is the best Corvette yet. When General Motors released the figures of the all-new Corvette, the world was stunned. A high-performance mid-engine sports car for under $60,000? Sign us up! Now that the eighth-generation Corvette is almost here at Landers Chevrolet of Norman, Oklahoma, let's take a look at how it stacks up against the competition.
When it comes to power, the C8 Corvette boasts 490-horsepower, or 495 hp if you opt for the Z51 package with the dual-mode performance exhaust. This power comes from a 6.2-liter LT2 V8. The only transmission available is a quick-shifting dual-clutch eight-speed automatic. Thanks to a well-calibrated launch control system, the C8 Corvette rockets to 60 mph in 2.8 seconds on its way to a top speed of 194 mph. It also annihilates the quarter-mile in 11.2 seconds at 122 mph.
Let's first look at the competitors based on the same price point as a base Corvette 1LT, around $60,000. The 2020 Toyota Supra only has 335-horsepower and goes 0-60 mph in 4.1 seconds. This is a valiant effort by the reincarnation of the Supra name but the Corvette is still much faster.
Now let's see how the Corvette stacks up to it's more traditional competitors. The Corvette competes with the futuristic Acura NSX. The NSX uses a twin-turbo 3.5-liter V6 engine with a hybrid component. All of this technology equates to 573-horsepower and 0-60 mph in 3 seconds. While this is close to the Corvette, the NSX costs about $160,000. You could buy two C8 Corvettes for the price of one 2020 Corvette!
How does the new Corvette stack up against the ultimate sports car, the Porsche 911? Well, the Porsche 911 Carrera has less power, costs more, and is slower. Move over Porsche, it's time for Corvette to be king of the streets.
The 2020 Chevrolet Corvette will arrive soon at Landers Chevrolet of Norman, Oklahoma!
Contact us
to be up to date about our shipments of mid-engine Corvettes!