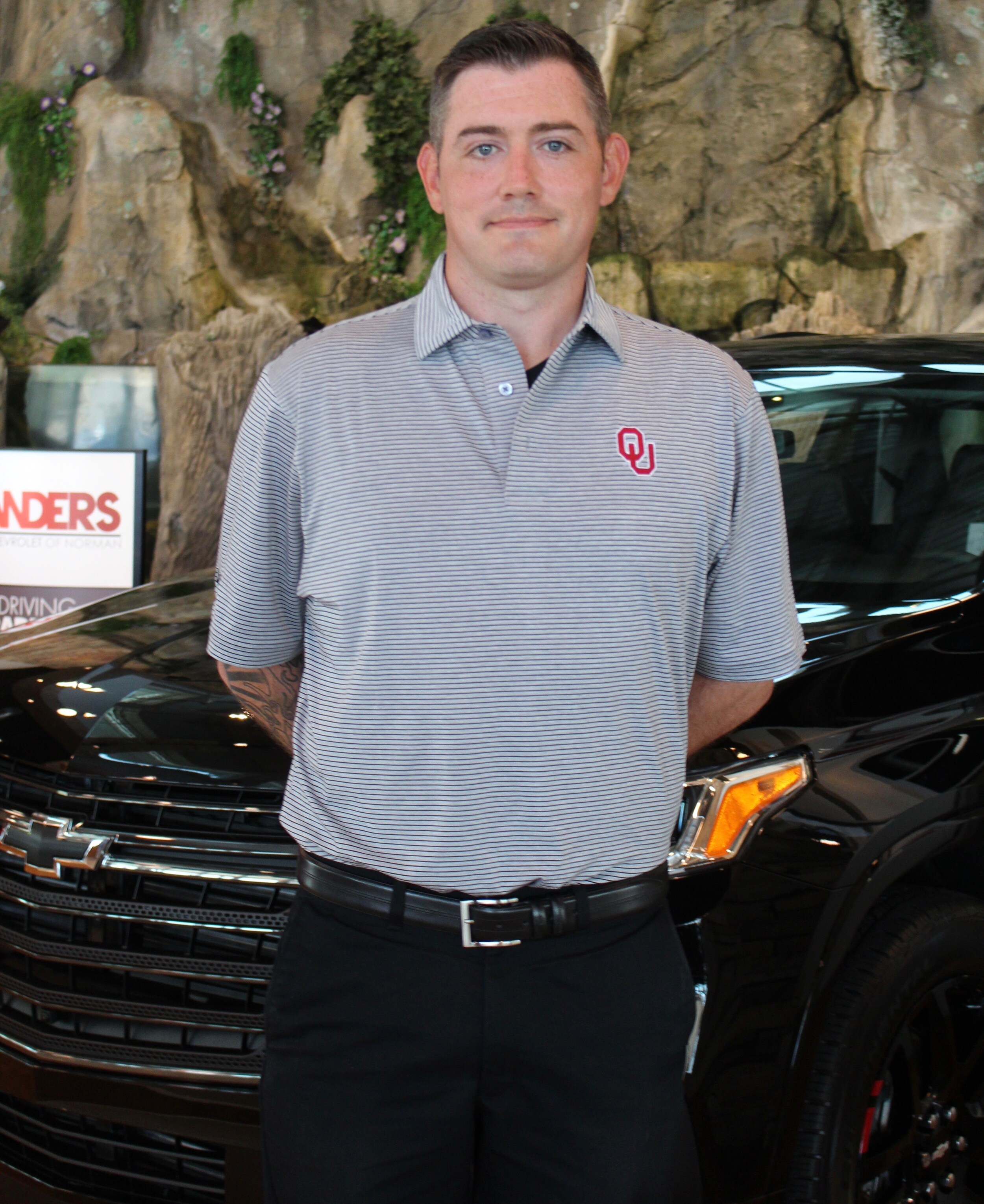 When someone starts new job here at Landers Chevrolet of Norman, they're not
just
embarking on an exciting career path -- they're joining a close-knit family, too. This time we'd like to feature our awesome salesman, Matthew Payton Lewis!
We view Matthew as a huge asset to our team, and are happy to have him back here after his service to our great country. Leaving for the Army in 2008, Matthew worked as a Human Intelligence Collector and was based in Colorado Springs, Iraq and South Korea. He joined the Army because it was a huge opportunity to grow as a person. Matthew met a lot of interesting people, "Good or bad, they all had a story to tell." Of his time in the military, Matthew says he enjoyed being deployed and his favorite place was Iraq.
Matthew brings his go-get-em attitude from the military to his new career: "In the Army, you had a purpose. It's the same here -- to get people in [vehicle] they love for a price they love." Matthew's father sold cars for 35 years, so it makes complete sense that Matthew is a natural, enthusiastic salesman. Matthew's love of meeting new people paired with his passion for the automotive industry has made him the perfect fit in our team here at Landers Chevrolet of Norman.
Matthew, thanks so much for your service to the United States and we are so grateful and blessed to have you work alongside us every day.
Ready to meet our brilliant, one-of-a-kind team? Stop by Landers Chevrolet of Norman today!