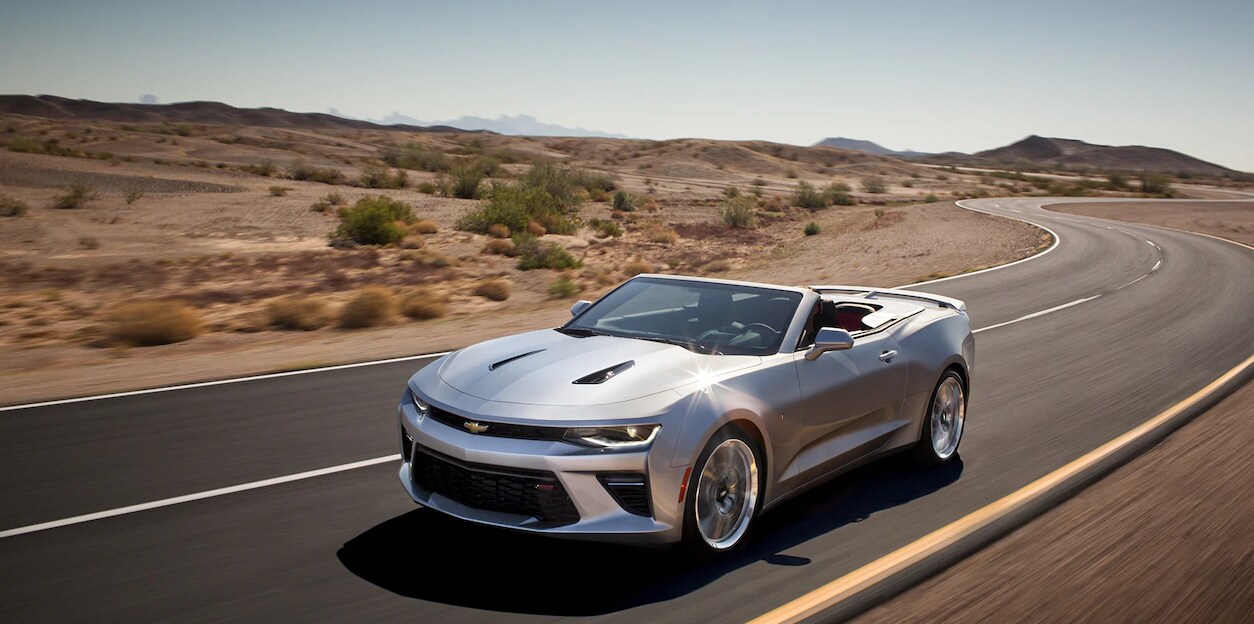 It's mid-July and summer is here, the sun--and the temperature!--is up, and the top is most certainly down on our convertibles in this Oklahoma heat. We've compiled a list of the best road trips to take in your convertible this summer while driving around the great Sooner State, just make sure you stay hydrated.
Thanks to the awesome folks at Only in Your State.com, there are three pre-set routes you can take that cover some pretty different things depending on what you're after. For this road trip, which is just over 500 miles long and roughly 10 hours with no stops, you'll see: the Great Salt Plains State Park in Jet, the Little Sahara State Park in Waynoka, Gloss Mountain State Park in Fairview, Roman Nose State Park in Watonga, Red Rock Canyon State Park in Hinton, Quartz Mountain (where you can stay overnight at the Quartz Mountain Resort) in Lone Wolf, the Wichita Mountains Wildlife Refuge in Lawton, Lake Murray State Park in Ardmore, the Arbuckle Mountains in Davis, and finish out the expedition at Chickasaw National Recreation Area in Sulphur. Click here to get the full directions for this exciting Natural Wonders Road Trip!
Looking for a road trip with a little more thrill? The Haunted Treasures Road Trip, which covers just over 290 miles with a 5.5 hour travel time, takes you to the most haunted places in Oklahoma so you can get your ghostly, spooky fix. Starting at the Timber Ridge Cemetery in Catoosa, you'll see firsthand the Gilcrease Museum in Tulsa, the Hillside Mission Cemetery (or the Witch's Grave) in Skiatook, Gravity Hill in Bartlesville, Oklahoma State University in Stillwater, the Stone Lion Inn in Guthrie, the Kitchen Lake Bridge (also known as the Witch's House) and The Skirvin Hotel in Oklahoma City, and finally finish your trip at Fort Reno in El Reno. Ready to get your scare on? Just click here to get the directions for the creepiest convertible ride of your life!
Do you love large water formations falling from varying heights to create beautiful, natural pieces of art? Then the ULTIMATE Oklahoma Waterfall Road Trip was made for you! Covering over 350 miles with an estimated travel time of 6.5 hours, you'll see the Bricktown Falls in Oklahoma City, the Chickasaw National Recreation Area in Sulphur, Turner Falls in Davis, Medicine Park, and then finally the Wichita Mountain Wildlife Refuge in Indiahoma. Make sure to bring your camera along for this beautiful road trip, and click here for the directions!