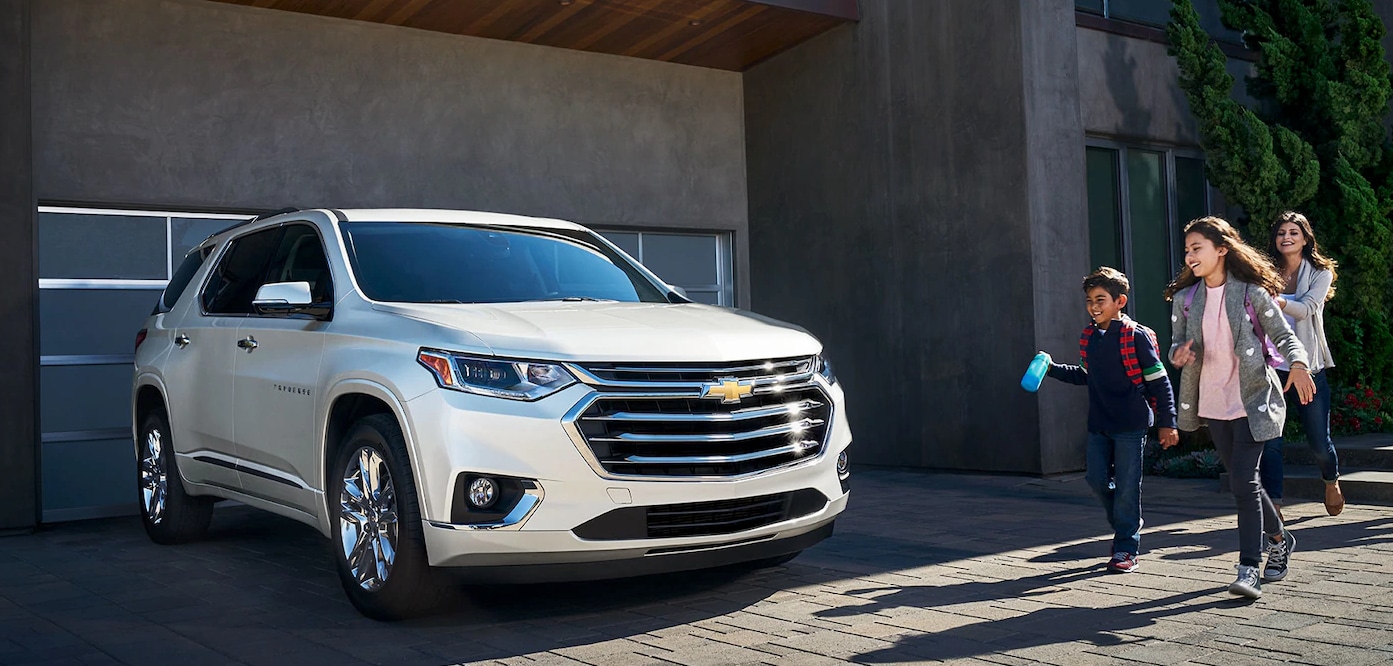 For over a century, Chevrolet has consistently crafted high-quality, all-American automotive masterpieces perfect for drivers of all backgrounds and lifestyles. And although one reason would suffice, we've compiled thirteen reasons why you should buy, drive, and love a Chevy today in case you're not convinced.
1. So Many Styles -- Whether you prefer a sedan for passenger travel or require an SUV for the kids and their friends, Chevrolet has a model for you.
2. Great Prices -- Not only does Chevrolet work hard to develop the latest in automotive innovation, they work hard to make the price points accessible, too. But if you want a souped-up all-new Chevrolet Camaro, you may have to spend a bit more. :)
3. Outstanding History, Tradition & Reputation -- With over a hundred years of automotive making, selling and servicing experience, it's safe to say that Chevrolet knows automobiles.
4. Quality Service Departments -- Each official Chevy dealership comes standard with fully-equipped and highly-trained service departments ready to take on any problem that may come up--Chevrolet always has your back.
5. Customer Service is Key -- When you enter a Chevrolet dealership (especially ours), you're no longer a customer, you're a part of our long-standing Chevy family. If your service or shopping experience with us isn't up to par, please let us know.
6. Functional Variety -- With all of Chevrolet's different body styles comes to a huge variety in functionality--from easy grocery shopping in the Chevy Malibu to hauling and towing in the Chevy Tahoe, there's truly a Chevrolet for everyone.
7. Trusted Durability -- Reliability and versatility are just two unspoken components of every Chevrolet. When you drive a new Chevy off the lot, you can feel comfortable knowing you're driving one masterfully crafted driving machine that will last for years to come.
8. Comfort, Always -- Lovingly made with some of the finest materials, stepping into a Chevrolet is like walking through a dream. Tons of space and comfortable seating ensure that everyone has a great ride every time.
9. Connectivity & Technology -- Every Chevy model comes jam-packed with top-of-the-line automotive technology. Whether you need to make a phone call, access directions, or pump up the jams, Chevrolet prides itself on staying current with technological trends.
10. Family Friendly -- Aforementioned, Chevrolets have a ton of spacious room which is perfect for fitting the whole family. Plus, the latest driving safety features guarantee you'll want to take your family everywhere in your new Chevy.
11. Highly Awarded -- By 2013, Chevrolet had received more J.D. Power Initial Quality awards than any other automaker out there. And if that doesn't speak to Chevrolet's quality…
12. Military and Educator Discounts -- Chevrolet is proud to take care of those who take care of us, and as a way of saying thank you we proudly offer both military and educator discounts towards the purchase of a new Chevy.
13. Super Awesome -- That singular reason we mentioned earlier, the only one you really need to buy, drive, and love a Chevy… Chevrolets are just awesome, plain and simple.
Stop by Landers Chevrolet of Norman today to give one a spin--click here now!