2022 Chevrolet Express Cutaway for Sale in Norman, Oklahoma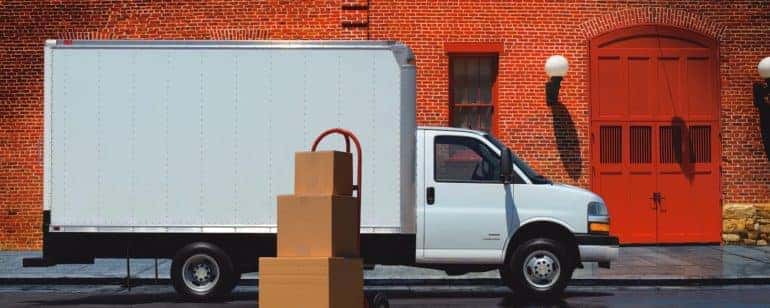 Make your job even easier with the 2022 Chevrolet Express Cutaway.
The exterior design lies on a strong frame built to be tough. Its durability makes it the versatile vehicle you've been looking for to make your job easier. The maximum payload for the Express Cutaway is 8,920 pounds. It's up to you to choose which powertrain and wheelbase length works best for your business.
Choose what is right for your business. You can get your 2022 Chevy Express Cutaway 3500 with one of three different wheelbases: 139-, 159-, or 177-inches.
The 2022 Express Cutaway's powertrain can be run by one of two engines. The first option is a 4.3-liter V6 with 276 horsepower and 298 lb.-ft. of torque. The V6 comes standard on the 139-inch wheelbase. With the V6 engine, the Express Cutaway 3500 has an eight-speed automatic transmission. Engine option number two is a 6.6-liter V8 engine with a six-speed automatic transmission, 401 hp, and 464 lb.-ft. of torque. The V8 is available for all wheelbases, but it comes standard to 159- or 177-inch wheelbases (and all Express Cutaway 4500 models).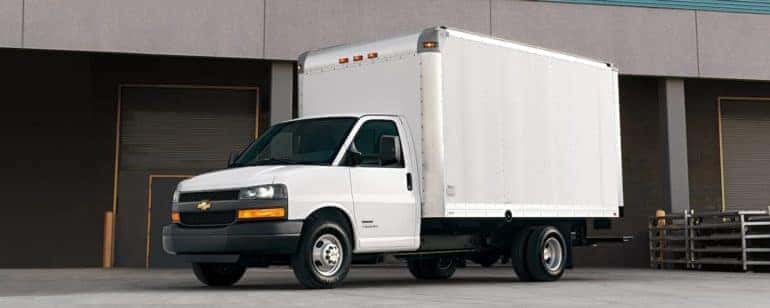 Take your work away from the parking lot. The 2022 Chevy Express Cutaway comes with a 120-volt and two auxiliary outlets. There are also available USB ports and a Wi-Fi hotspot to add to your work environment on the go.
The safety features available include Rear Vision Camera Prep, Lane Departure Warning, and Forward Collision Alert. The 2022 Express Cutaway also comes with four-wheel antilock disc brakes and Hill Start Assist. These two features were added as preventative measures to keep the van from moving where it shouldn't be.
Whether you need to move equipment or transport up to 15 passengers, Chevy Express Vans were designed to ease the workday as best as possible. The 2022 Chevrolet Express Cutaway starts at $32,900. This Chevy commercial van will be the missing link to complete any heavy-duty work that your business needs.