2022 Chevrolet Silverado HD For Sale in Norman, Oklahoma

The Chevrolet Silverado is a hardworking truck no matter which one you choose. However, some are more inclined to help with commercial uses. If your business needs a truck with a solid structure and tons of power, we at Landers Chevrolet of Norman, Oklahoma suggest checking out the 2022 Chevrolet Silverado HDs, like the 4500, 5500, and 6500 HD. Read further to know what separates the higher HDs from other Silverados.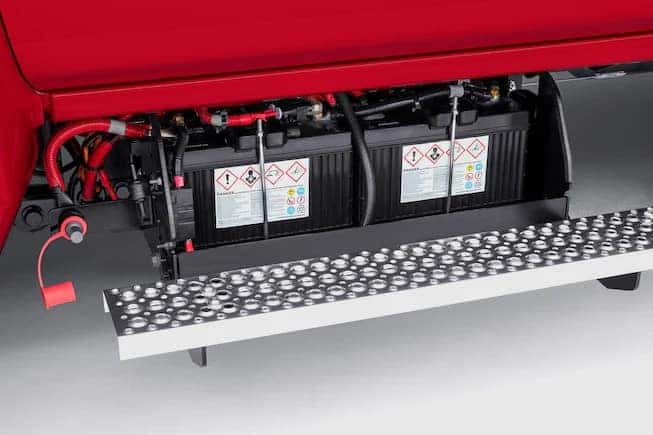 All three commercial Chevy Silverados are available in regular cab and crew cab configurations. The wheelbases available for the Silverado 4500 HD, 5500 HD, and 6500 HD are 141 inches to 243 inches and 175-235 inches. The battery is hidden but easy to access under the driver's side of the cabin. Each Silverado HD Chassis Cab comes with a Duramax 6.6-liter turbo-diesel V8 engine to keep the power going. The fuel capacity option maximizes at 65 gallons. 
While the Silverado HDs are built on for work, the cabin is still comfortable. The available Apple CarPlay, Android Auto, and Wi-Fi hotspot work while paired with the Chevy infotainment system to provide easier phone access while driving or on the job. 
See which Silverado Chassis Cab is perfect for your business. 
4500 HD 
The Maximum Gross Vehicle Weight Rating (GVWR) of the 2022 Silverado 4500 HD is 14,001 to 16,500 pounds, which includes the weight of the vehicle, passengers, cargo, and any equipment you can fit on the vehicle. The 2022 Chevrolet Silverado 4500 HD starts at $49,300. 
5500 HD 
The GVWR of the 2022 Silverado 5500 HD is 17,500 to 19,500 pounds. The 2022 Chevrolet Silverado 5500 HD starts at $50,400. 
6500 HD
The GVWR of the 2022 Silverado 6500 HD is 21,500 to 23,500 pounds. The 2022 Chevrolet Silverado 6500 HD starts at $55,565. 
Did one of these Chevy Silverado Chassis Cabs catch your eye? Let us help you find the vehicle that will best meet the needs of your business. See everything on the lot.