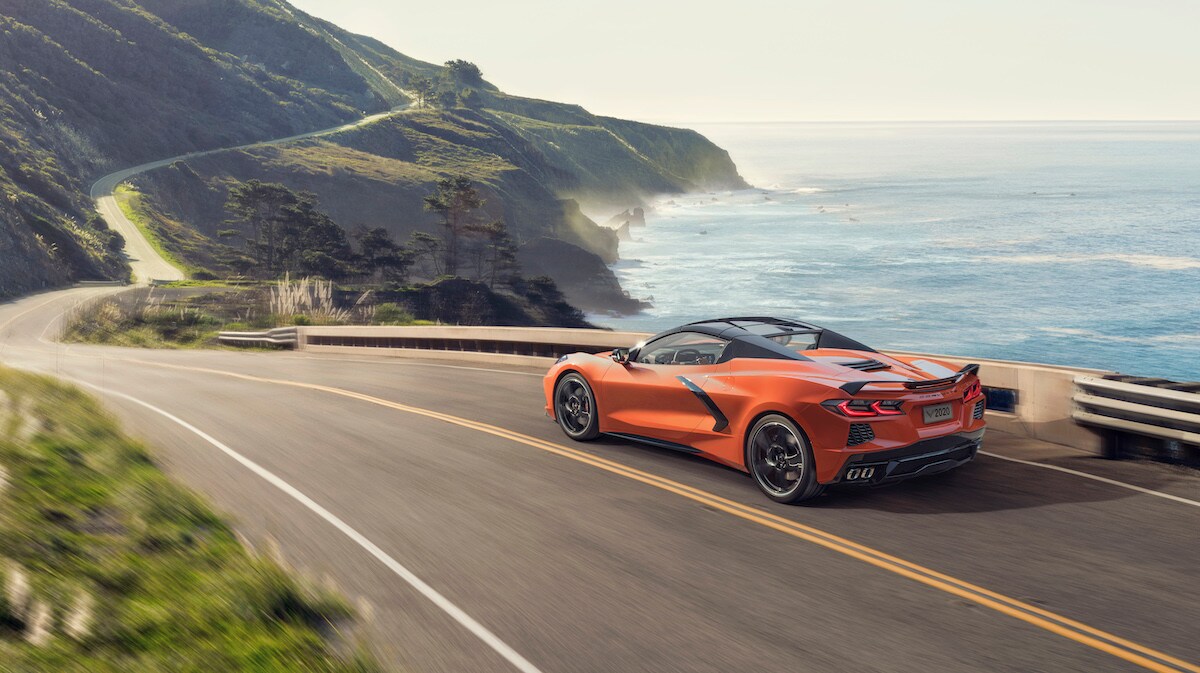 The all-new
2020 Chevrolet Corvette
is a performance powerhouse. The first-ever mid-engine Corvette has come to impress and out-perform the competition.
Landers Chevrolet of Norman, Oklahoma
is the premier destination in Oklahoma to purchase a new Corvette. We are anxiously awaiting the new C8 Corvette arrival. They are arriving in early 2020 so expect to see them soon!
Click here to reserve your 2020 Corvette
or
contact us
for more information on this new hot rod.
Chevrolet definitely upped their game on this all-new Corvette. When Chevrolet redesigned this car they only left one part over from the previous generation. The door handles, hatch and hood releases are all perfectly hidden for a sleek and clean look. Also, the LT2 V8 engine is visible through the rear hatch window, strategically placed to showcase the all-new engine. The mid-engine placement provides rear weight bias therefore more power is directed to the rear wheels where it matters most. The new Corvette can hit 60 mph in 2.9 seconds and achieve a top speed of 194 mph. It can rocket down the quarter-mile in 11.2 seconds.
The 2020 Corvette receives some high-tech improvements too. In the Corvette, you get a 12-inch diagonal reconfigurable display to show your gauges, engine and performance status, and entertainment. Enhanced Navigation with a 3-D view, available Bose Performance Series 14-speaker system, simple Bluetooth pairing with NFC technology and an available 4G LTE Wi-Fi connection can also be found on the new C8 Corvette. One of the coolest features found on the inside of the 2020 Corvette is the automatic front lift system that raises the front end almost two inches in less than three seconds at low speeds to clear speed bumps and steep driveways. It remembers up to 1,000 GPS locations so it works seamlessly in your daily drive. No more front bumper road rash!
Landers Chevrolet of Norman, Oklahoma is the Corvette Capital of Oklahoma! We would love the chance to put an all-new 2020 Chevrolet Corvette in your garage. If you can't wait for the arrival of the mid-engine C8 model, we understand. We have several other Corvette models available for purchase, right now!
Click here to browse our current Corvette inventory
.