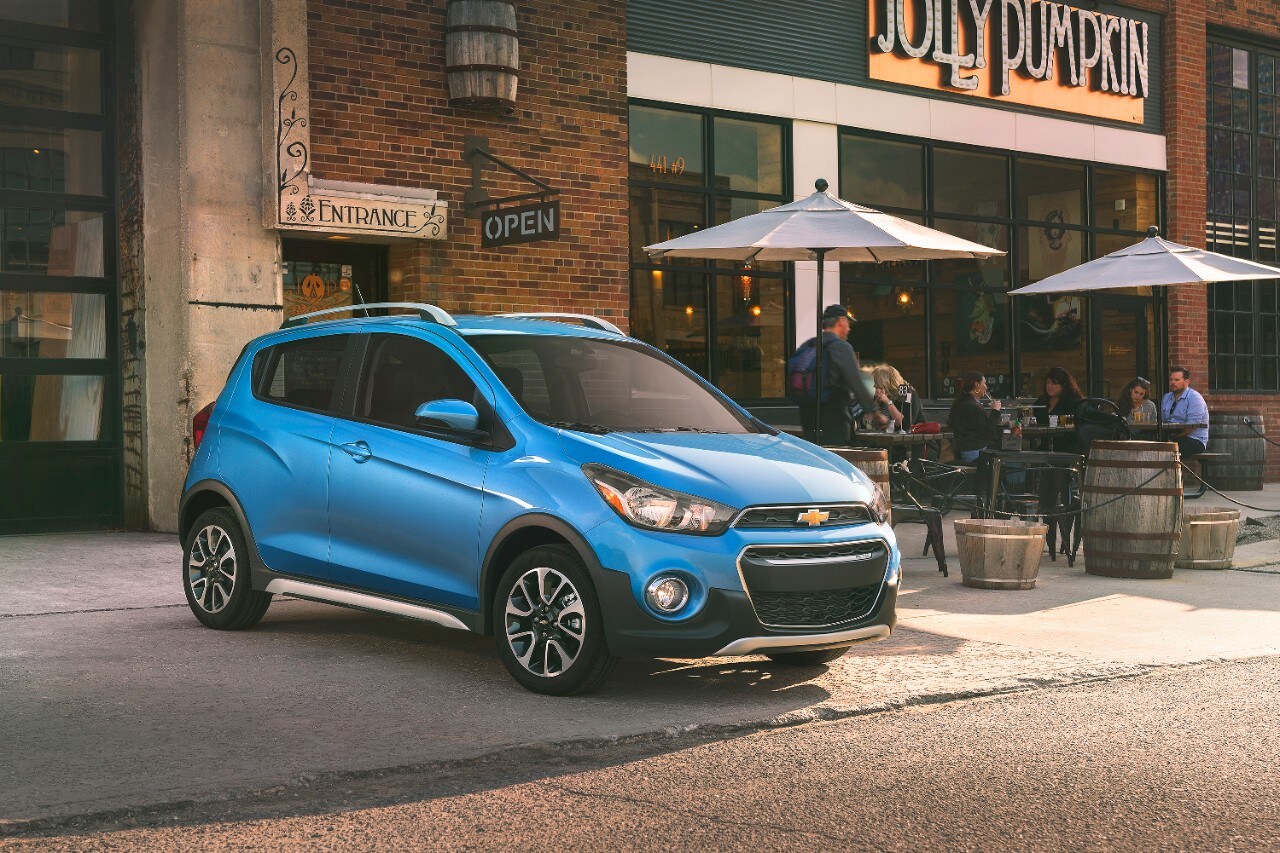 Affordable. Safe. Agile. The 2017 Chevrolet Spark is the perfect car for the city. The Spark has an excellent fuel economy, great performance, and a compact size which allows it to fit into almost any spot. At a great starting price and with top-notch safety ratings, the Spark is the perfect car for new drivers. Landers Chevrolet of Norman is proud to carry the 2017 Spark. Just an easy drive away from anywhere in the Oklahoma City metro, come into the store today or check our inventory online to see what we have to offer.
Affordable
One of the first things that stands out about the 2017 Chevy Spark is its low starting price. Starting at $13,345, the Spark is one of the most affordable new cars on the market. This makes it a great car for new drivers or drivers on a budget. The car also gets a great fuel economy, 31 mpg in the city and 39 mpg on the highway, meaning you'll save money at the pump as well. While the car is affordable, it does not take any shortcuts on features. The Spark still contains the highest Chevy interior technology, including a 7-inch touch screen infotainment system and comfortable bucket seats.
Compact
The 2017 Spark is an extremely compact car. It is perfect for the Oklahoma City metro because it can fit into almost any space. Whether it be a tight spot in a parking garage or changing lanes on I-35. the Spark can easily fit. While the car is compact, it still has ample apace in the interior. The front seats have plenty of legroom and passengers will be comfortable when traveling in the car.
Safe
Another advantage of the 2017 Chevy Spark is its safety. The Spark has 10 airbags, brake assistance and has received the highest ratings from the Insurance Institute for Highway Safety. While safety can sometimes be a concern for smaller cars, that is not the case with the Spark. The car's excellent safety ratings make it the perfect car for new drivers, as you can feel safe while driving a 2017 Chevy Spark.
The 2017 Chevrolet Spark would make a great choice for your next car. It is very safe and affordable. It is compact, but also has great performance. Fortunately, we have plenty of Sparks in stock at our store in Norman, Oklahoma. The dealership, only a short drive away in the Oklahoma City metro, would be happy to help you make your next purchase. Come see us or check out our site to learn more!